Tables Catalog Frame
The Tables Catalog frame, shown in the following figure, lists the names and owners of all tables and views to which you have access in the current database.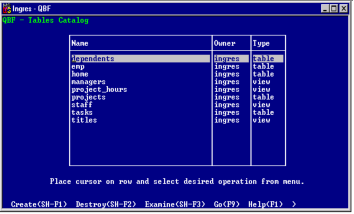 Choose any table or view in the Tables Catalog frame as a query target for query execution. However, when executing a query on a view, you can only perform a Retrieve operation. You cannot perform the Update or Append operations on a view. For more information on views, see the chapter "Using the Tables Utility."